Resilient

teen

skin can tolerate harsh actives and effectively clear breakouts.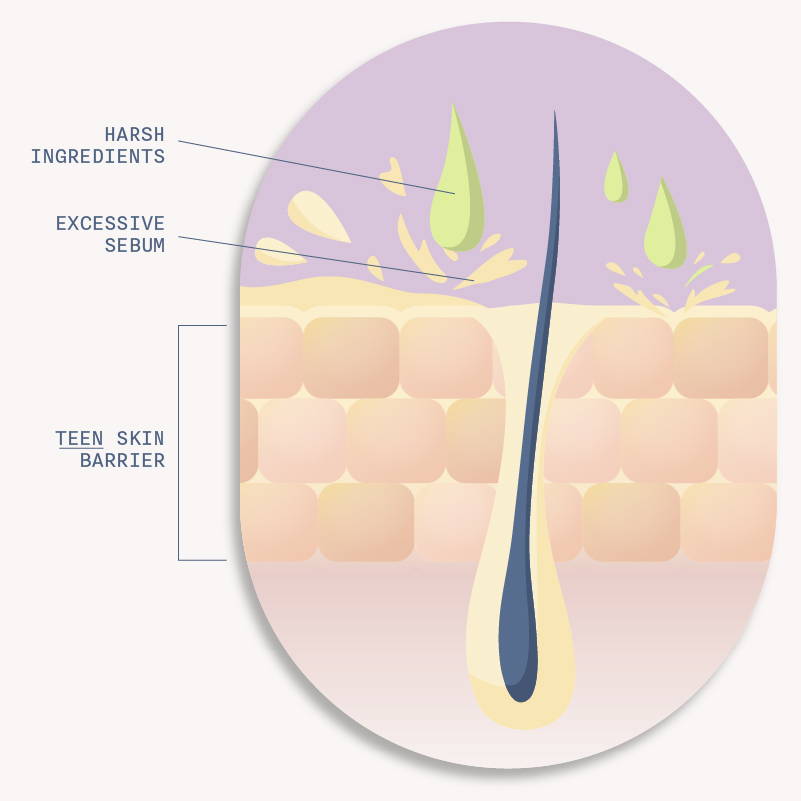 Adult

skin has a more fragile barrier, is more sensitive and dehydrated.
Disrupting your skin barrier and further drying out already dehydrated skin can create an over-production of sebum, causing more acne.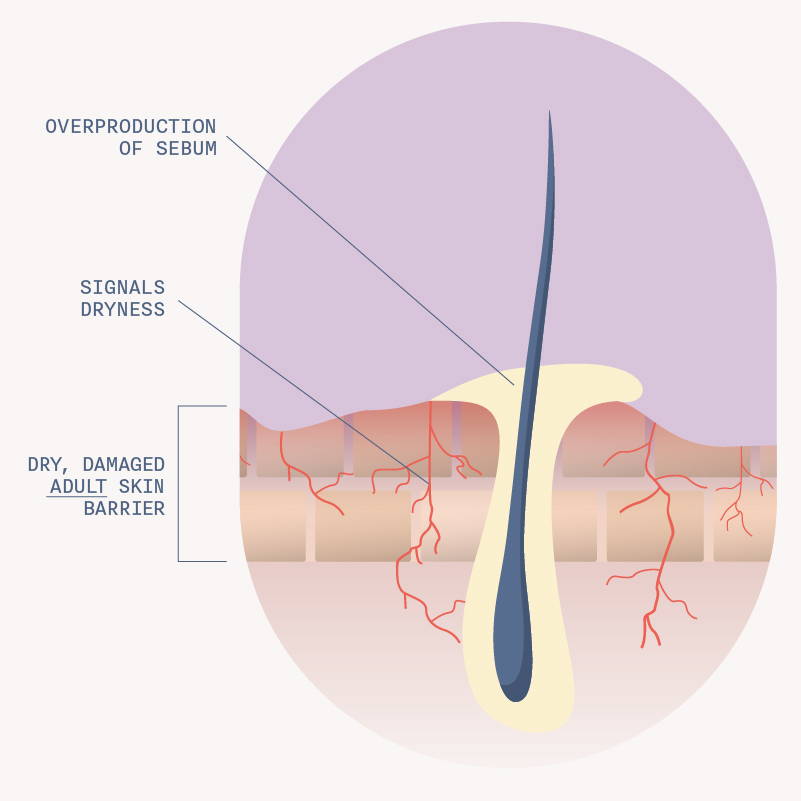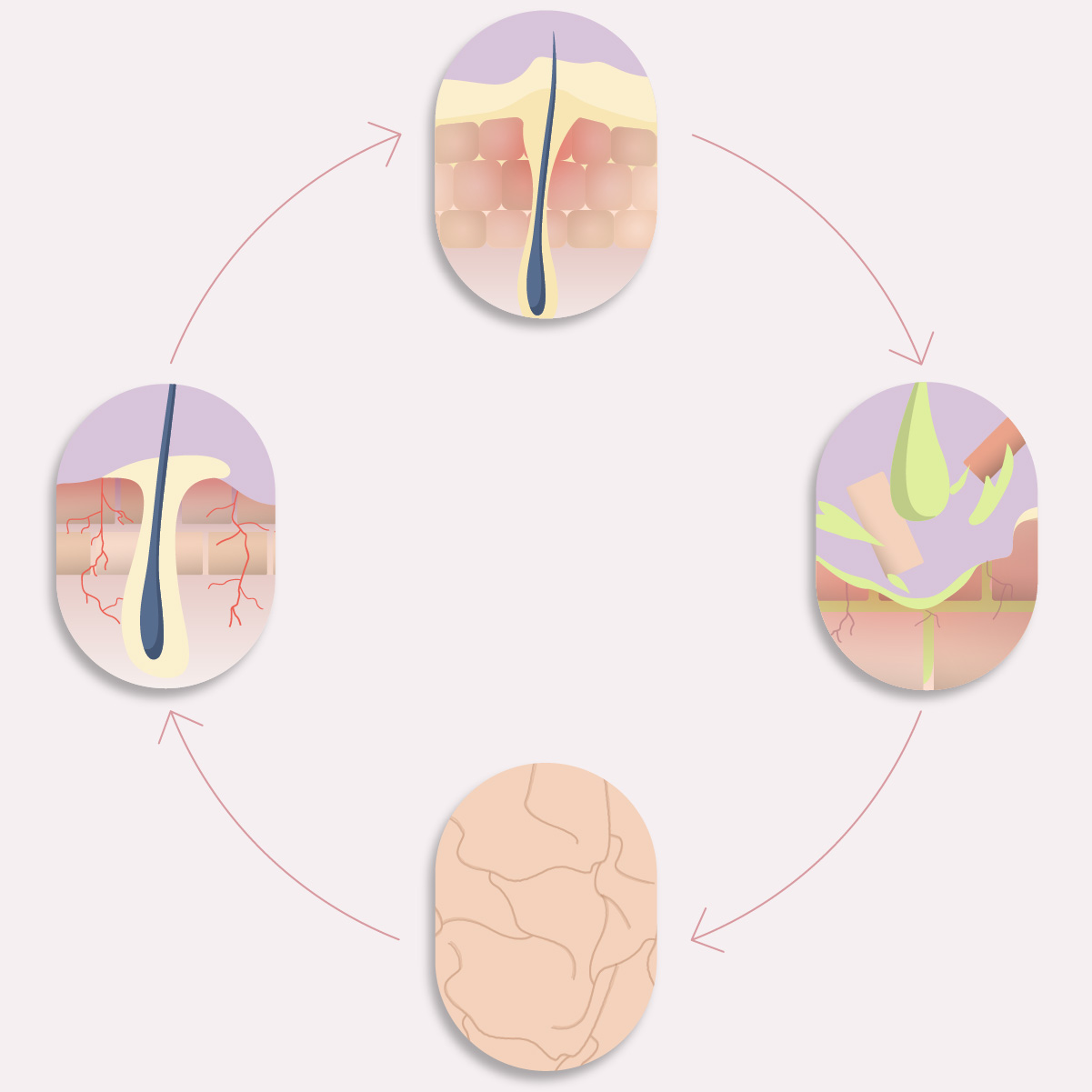 It's a vicious cycle.
Blast adult acne,
cause more adult acne.
Using powerful plant-based actives like bixa and CBD, ClearBalm's 3-step system can stop breakouts before they start.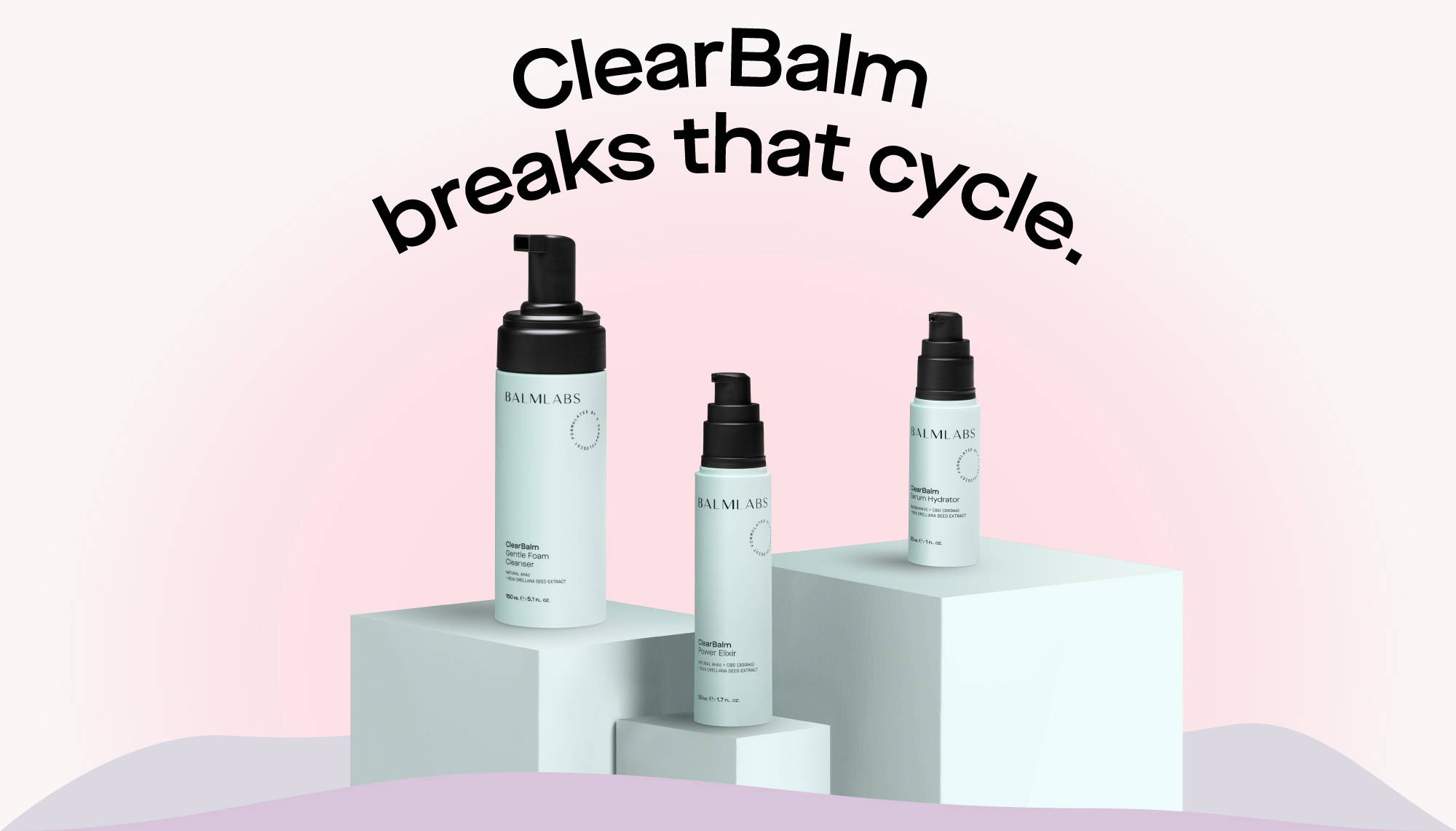 And ClearBalm strengthens the skin barrier, reducing future breakouts.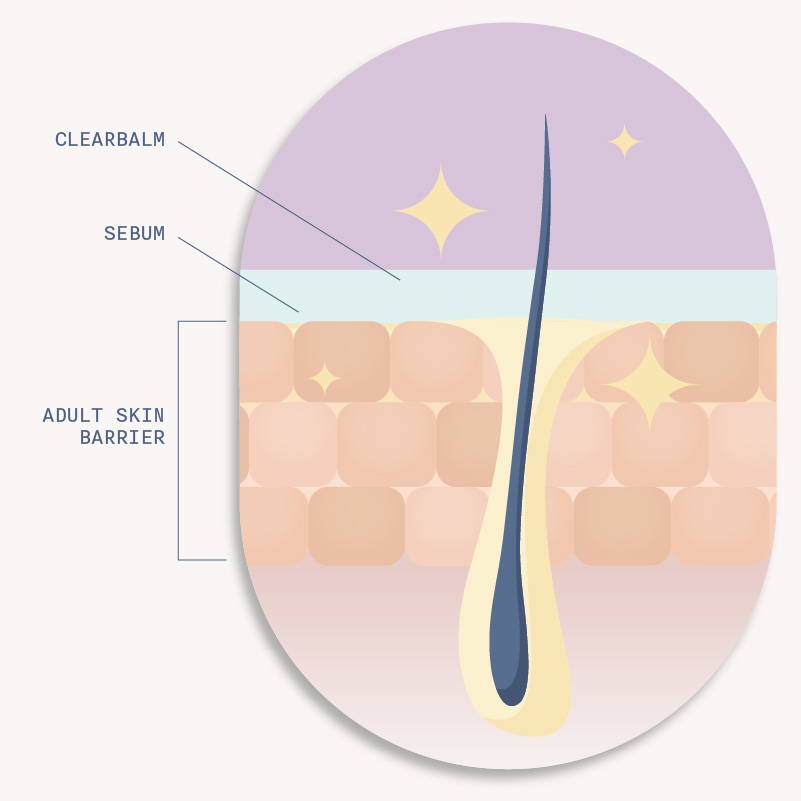 Clearer
adult

skin starts with a solution made for

adult

skin.